Welcome to the Gary Thison for President page. We all know that idiots run the country...well, why not a REAL idiot? See, I made my point.
I want your vote.
Ask not what Gary can do for you, ask what you can do for Gary!
sacrifice your s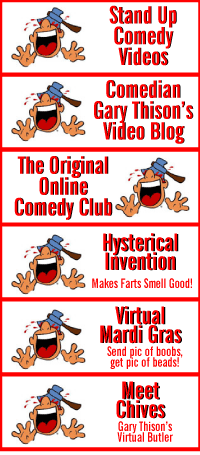 aty.
Gary Thison for President
Send me ten dollars, I'll send you five back. Now that's CHANGE!
For more info on booking one of Gary Thison's Comedy shows, click here!
---
Click here to check out the new Cell Phone Reality TV page

---